New Practice Members at Chiron Chiropractic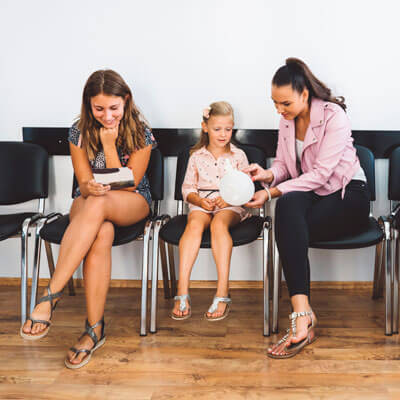 Welcome to our practice! We'll do everything we can to make your experience a pleasant one. Make yourself comfortable and have a conversation with your neighbor. Relax, this is a safe space.
At Chiron Chiropractic , we value you, your time, your health, and the trust you place in us. You've come to the right place for care. Because we value your time, we won't keep you waiting for long.
We ask that you complete the online forms prior to your visit. Please wear comfortable, loose clothing, bring an ID, and any prior tests or imagings.
Your First Visit
When you come in for the first time, Dr. Callaway will take an in-depth history, and discuss your problem and any lifestyle factors which may impact your health. Next is the physical examination, consisting of postural analysis, spinal and extremity mobility testing, and chiropractic evaluation.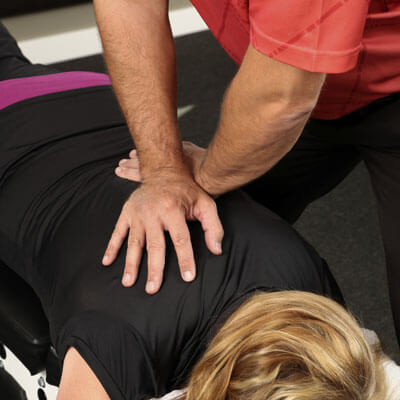 When You Return
On the next visit, Dr. Callaway will discuss the report of findings with you and give his recommendations for care. He'll also do another postural analysis to check for improvement or regression. You'll receive your second adjustment today.
Financial Responsibility
New practice members are expected to pay for their initial exam. On the second visit, Dr. Callaway discusses the care plan, including the costs involved. Our fees are considered low to comparable for the area.
All services are on a cash basis. We accept all major credit cards, as well as HSA and FSA plans. Please speak with a staff member if you have any further questions.
Experience a Different Kind of Care
Even if you've had chiropractic care before, prepare yourself for a totally different experience. QSM3 is a revolutionary technique that works to counteract the effects of gravity on our physical structures. By using postural analysis as a guide, our chiropractor helps reverse damage and allows the body to regain tone.
Contact us today to find out more about QSM3 or to book an appointment.
Contact Us

New Practice Members at Chiron Chiropractic | (925) 289-7178